Beltech
High Tech with trusted values
Beltech is the leading development and integration partner in the field of industrial automation with machine vision. Beltech develops, implements, and maintains complete vision systems for identification, measurement and inspection, and positioning of robot systems. Through its multi-disciplinary capability, Beltech realizes customer specific solutions designed to improve quality and productivity of operational processes. Beltech acts as systems integrator to (enterprise) customers and as development partner for specialized companies (OEMs) offering specific solutions to their market segments. In the latter case, vision technology is an embedded part or module of a larger solution, system or machine.
Founded as a spin-off from Eindhoven University of Technology in 1985, Beltech has more than 28 years of experience in multidisciplinary projects within Vision technology. Beltech is an authority in the field of Machine Vision and recognized by the market, partners and customers as a reliable, innovative business- and development partner. We are proud to work for customers such as: Bosch, DAF, Unilever, ASML, Johnson& Johnson, ALSI, MSD Organon, OCE, Royal Sens, and many more.
Proposition:
Beltech takes full responsibility and ownership to guarantee a 100% working solution, turn-key. This promise is the fundament of our company as we are flexible and not restricted to any component or supplier brand. We will develop or select the best possible parts to be integrated into a working system for our customers. Camera or laser technology, 2D or 3D, we will select the optics and hardware that meets the customer demand. At the heart of such solution, the flexible and on-demand Beltech software ensures the processing of all captured data in the most effective way, presenting results through a user friendly interface.
From idea, to design, to delivery, Beltech is the partner to provide a sustainable system for the future, also after delivery and years later. Beltech constantly optimizes and develops its software library, solutions and provides preventive and maintenance support. Where applicable, we go beyond typical service scope and will provide life cycle management of the solution including a roadmap for the future. We have all required expertise to offer, from electrical, mechanical, optics, specialists in algorithm and software development to expertise in data communications to integrate with surrounding systems in your process.
Quality, reliability, and a personal and pragmatic approach are the core values that our staff represents. Contact us, to experience how we convert these words into reality each day, or find out what customers have to say about us.

Freddy van Riemsdijkweg 8
5657 EE
Eindhoven
Nederland
Representative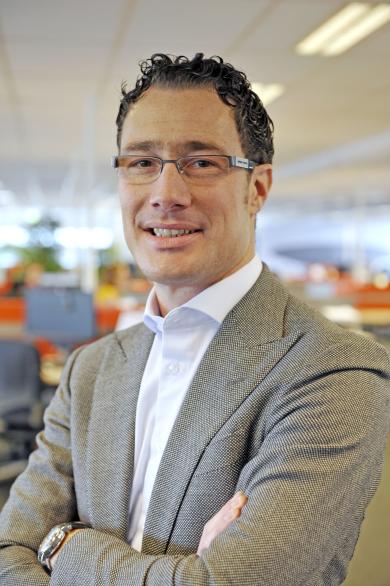 Richard Vialle
Managing Director